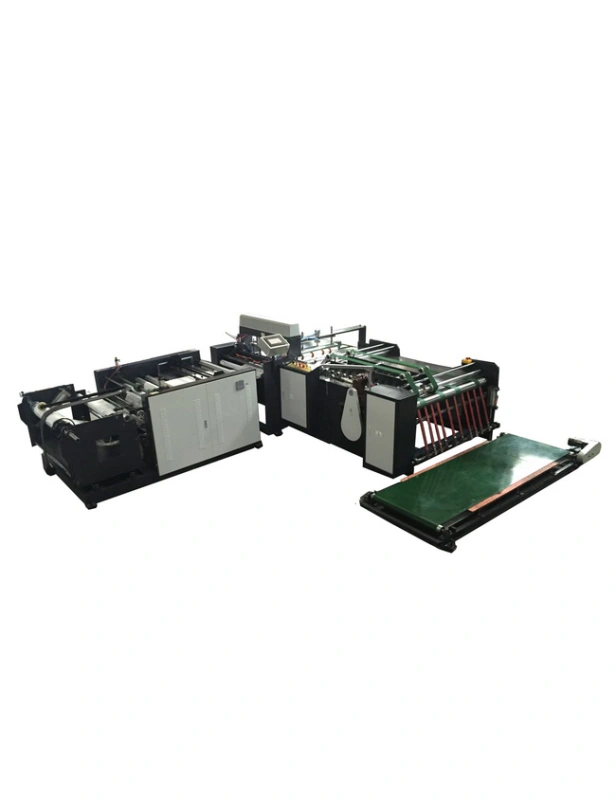 Automatic Pp Woven Bag Cutting And Sewing Machine
1. It can automatically complete the bottom hemming and fixed-length thermal cutting for the woven fabric in a roll, saving labor resources.
2. It precisely controls the length of bags using a servo motor to drive it and an optical code meter to measure the length.
3. The plackets on the bags are simple to open after the heat cutting.
4. Convenient pneumatic up-coiling
Automatic Pp Woven Bag Cutting And Sewing Machine
Performance and Characteristics:
1.
It can automatically complete the bottom hemming and fixed-length thermal cutting for the woven fabric in a roll, saving labor resources.
2. It precisely controls the length of bags using a servo motor to drive it and an optical code meter to measure the length.
3. The plackets on the bags are simple to open after the heat cutting.
4. Convenient pneumatic up-coiling
Servo control bag length, high cutting accuracy; High-speed cutting and sewing; Hot knife cutting, cold cutting speed is faster; EPC automatic edge correction;
PLC centralized control, man-machine interface data display/recording/setting.
Main Technical parameters
Item/Type

Max.Diameter of cloth roller (mm)

Cutting length




(mm)

Folding width (mm)

Gross power (kw)

Outline size




(L×W×H)




(mm)

Max.cutting width (mm)

Cutting precision (mm)

Production




capacity (PCS/m)

Weight




(kg)

ZD-SCD-1200X800

1200mm

600-1200mm

20-30mm

6KW

5100×1800×1200nm

800mm

±4mm

20-30

About 2200kg