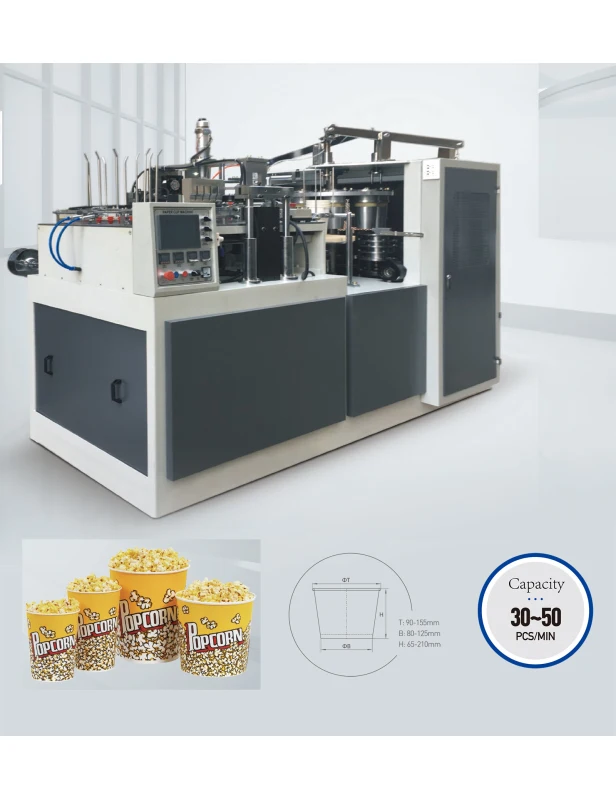 Disposable Kfc Paper Bucket / Popcorn Bucket Tubs Making Machine
Modern single-turn plate and open cam technology are installed on this bulky yet compact machine structure. These technologies produce a greater throughput while still running reliably.
 
Single turnplate, strong and longer lifespan
Servo motor technology
both rapidity and stability.
The LCD touch screen, automated systems, and open cam technology make it simple to use.
Disposable Kfc Paper Bucket / Popcorn Bucket 

Tubs

 Making Machine
X64 X135 The paper popcorn bucket machine is made in accordance with the highest global standards and is aimed at providing high-quality products while operating steadily. The machine works best for creating containers for chicken and paper popcorn that are different sizes and shapes. Because of its heavy weight, the machine's body operates with little vibration, resulting in better functionality and a longer lifespan.
TECHNICAL PARAMETER

MODEL

X64

X135

SPEED

30-50 bucket/min

20-35 bucket/min

PAPER BUCKET SIZE

32-64oz

64-200oz

MATERIAL

180-380gsm Single side or double side PE coated paper

POWER SOURCE

TOTAL POWER

380v 3 Phase 50Hz

WEIGHT

7KW

9KW

DIMENSION

2950KG

3550KG

AIR SOURCE

Air Pressure: 0.6-0.8MPa, Output: 0.4-0.6M3/min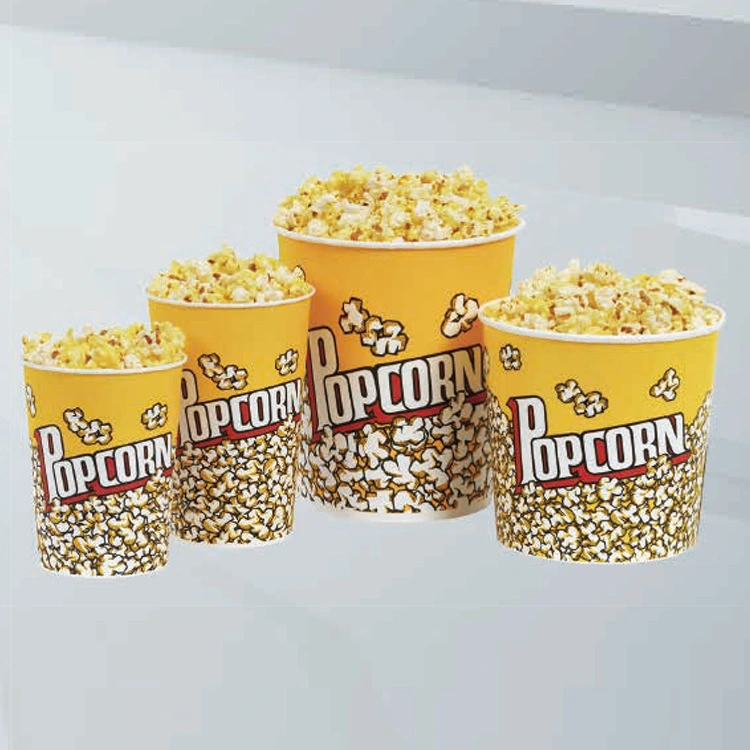 H
igh-speed paper bucket/tub ma
king
 can produce up to 50 pieces per minute and uses patented open cam technology. The paper tubs typically weigh between 32 and 200 ounces. Each tub's height can be adjusted to be between 100 and 200 mm, while its diameter can be set to be between 120 and 220 mm.
it
 can finish the entire process of making paper tubs
.