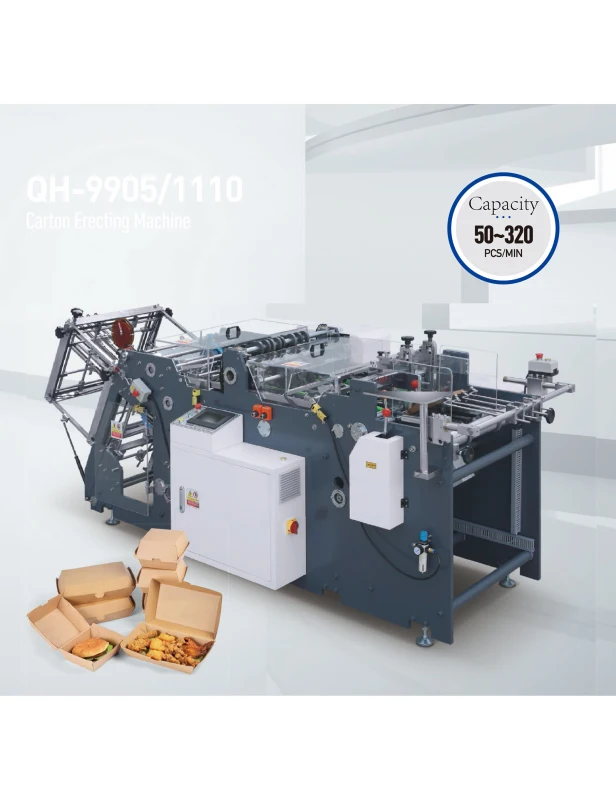 Disposable Paper Lunch Box Making Machine
Paper box forming machine is an automatic machine, specialize in making food carton box, container which are made from cardboard, paper, paperboard, corrugated paper etc, The food box (carton, Container, dish tray) is widely used as burger box, hot-dog box(tray), one block box, food pail box (Chinese food box, take-away box, fries box, chip box, chips tray, lunch box, meal box. Etc.

1. More than dozzon different kinds of boxes, including burger boxes, snack boxes, takeout containers, food pails, food trays, and more, can be produced by this machine.

2. No need to adjust the cam or spare when switching between different paper sizes thanks to the servo motor. sensor to regulate the beginning and ending of paper feeding. makes feeding more stable and simple.

3. To facilitate simple and accurate operation, standard electronic components, a PLC, and a touch screen are used.

4. There are iron, plastic, and wooden moulds available. They have less loss and can be used for a long time.

5. The glue system is managed by the motor.

6.To increase production output, a machine's output line can be doubled.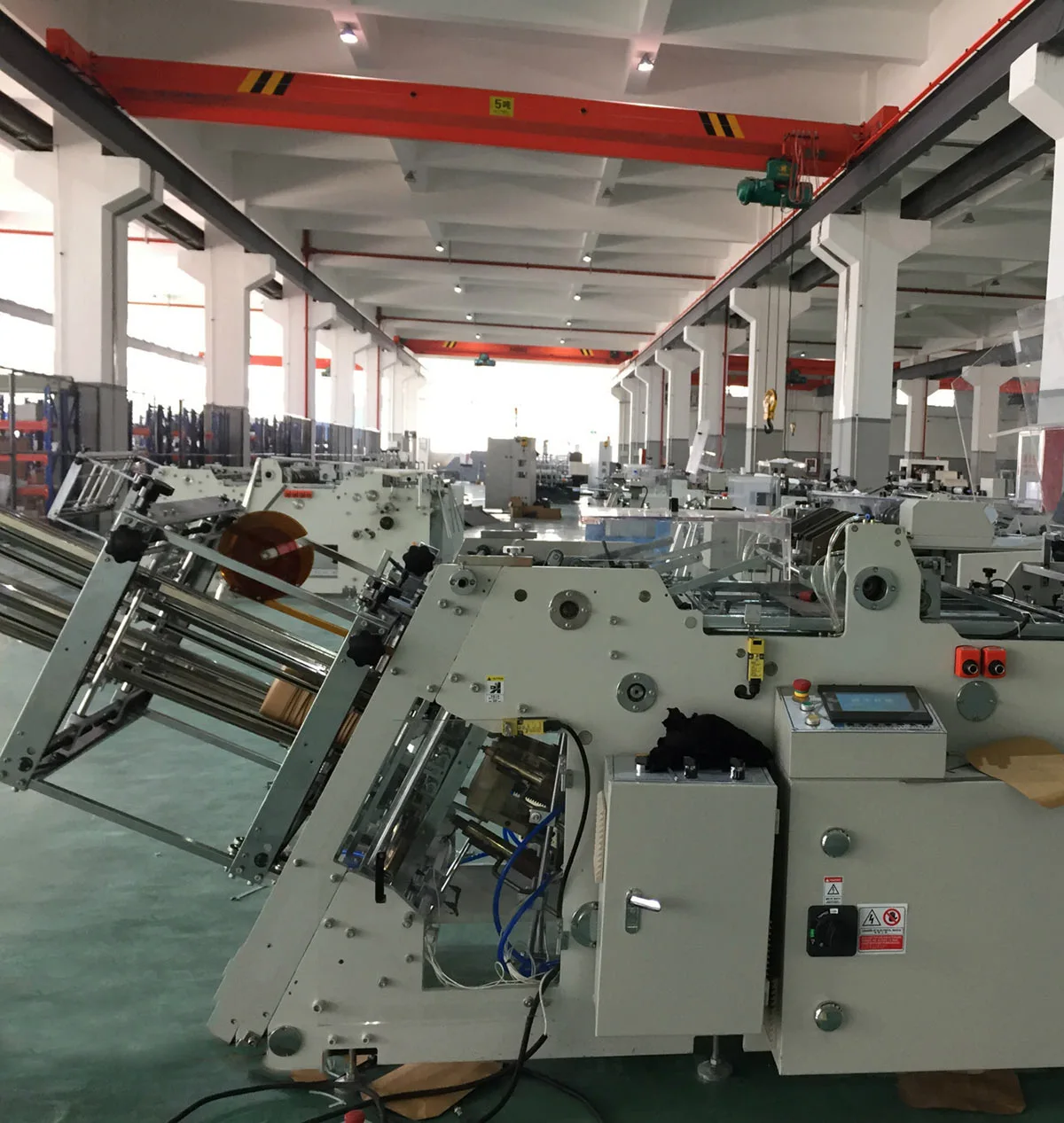 TECHNICAL PARAMETER

MODEL

DCQH-9905

DCQH-1110 (2 STATIONS)

SPEED

50-80PCS / MIN

80-320PCS /MIN

WELDING METHOD

WATER BASED GLUE SYSTEM WELDING; FOOD GRADE GLUE, POLYVINYL ACETATE EMULSION

AVAILABLE MATERIAL

200-600gsm Paper board.corrugated cardboard, fluted paper ETC.

PAPER OPEN LENGTH

L:100-450mm, Degree:5-40 degree

PAPER OPEN WIDTH

B:100-600mm, H:15-200mm

B:100-400mm, H:15-200mm

POWER

5KW

6.25KW

POWER SOURCE

3-Phase, 380V, 50/60Hz

PACK SIZE

3600X1400X1700MM

3600X1650X1500

WEIGHT

1700KG

2400KGS

AIR SOURCE

Pressure: 6KG/cm2; 0.6MPa, Out-put: 200u/minute; 0.2-0.4 M2/min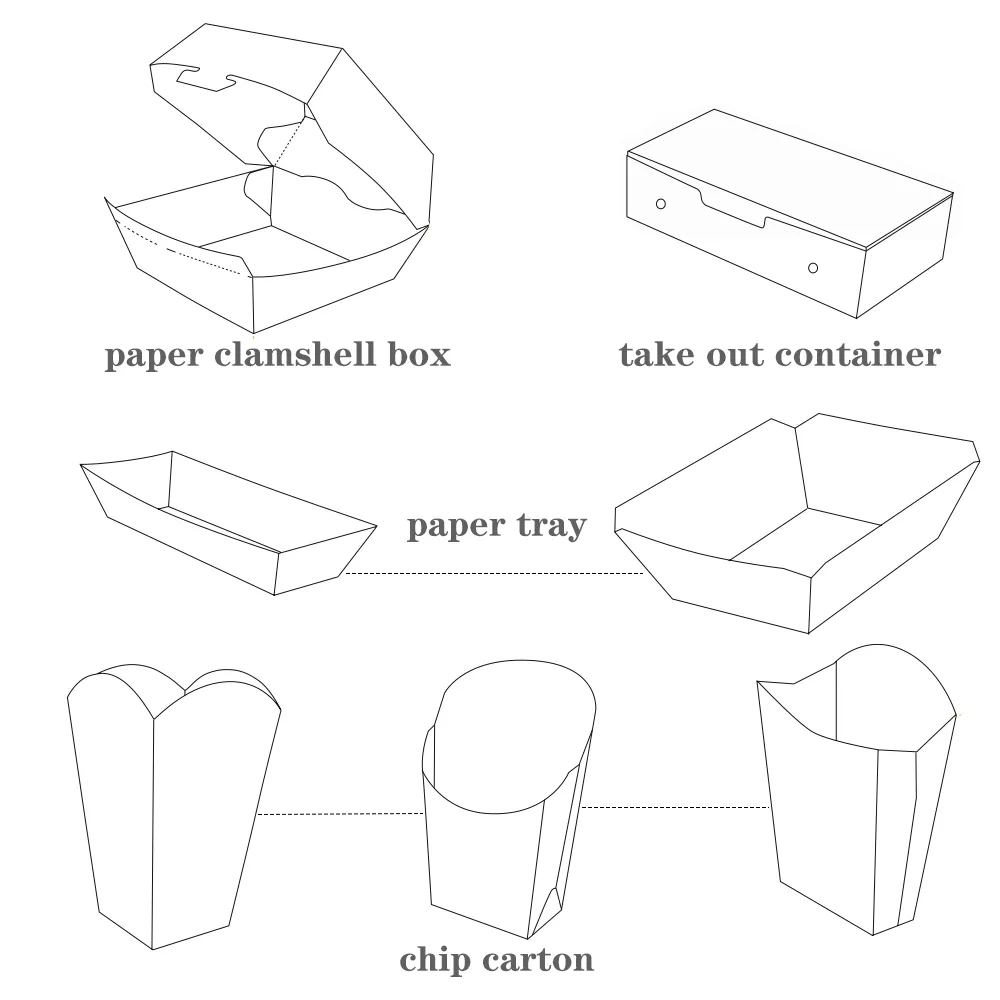 People all over the world benefit from the convenience provided by disposable lunch boxes, which are frequently seen in daily life.

The Tinuo paper lunch box machine offers benefits like high productivity, an appealing appearance, simple operation, lower operating costs, a speed increase of 50%, an 80 percent reduction in air power costs, a compact structure, a strong frame, low noise, etc.

The Tinuo lunch box maker has helped a lot of customers all over the world.

The control panels and buttons on our machine for producing disposable lunch boxes were designed to be very easy to operate and control.