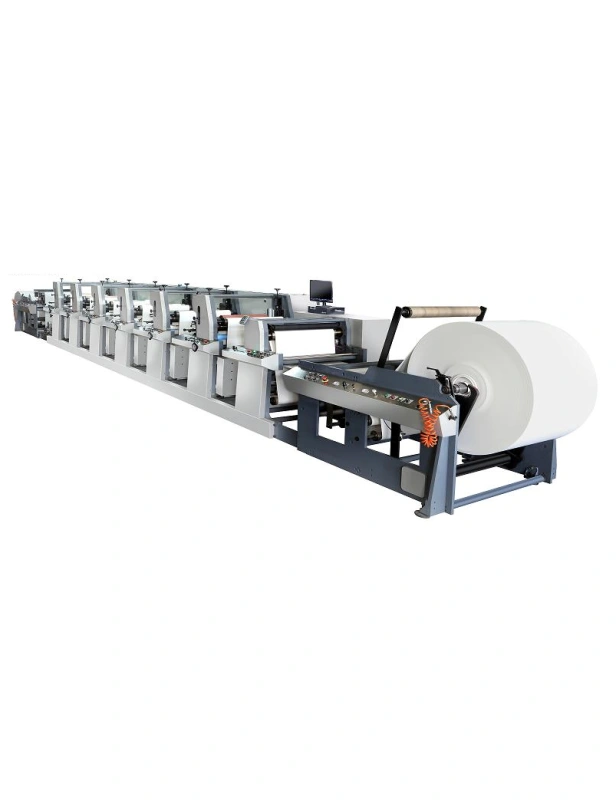 1. Roll to roll high speed machine flexo is mainly used for paper roll pre-printing, before being used for paper bag making or corrugated board compounding. it can also be used for coated or laminated paper, or PVC wall paper.

2. It is Unit type, meaning it's unit can be increased or decrease according to the colors needed, and functions you need, Like: Heating drying, IR drying, UV drying,

3. High speed up to 120m per minute.

4. Eco-friendly, it can use water based ink. and also UV Ink.

5. Ceramic anilox rollers, Corona dust removal and electrostatic removal system, loop tension control, auto electronic web-guide system, online printing register detection, auto register system.