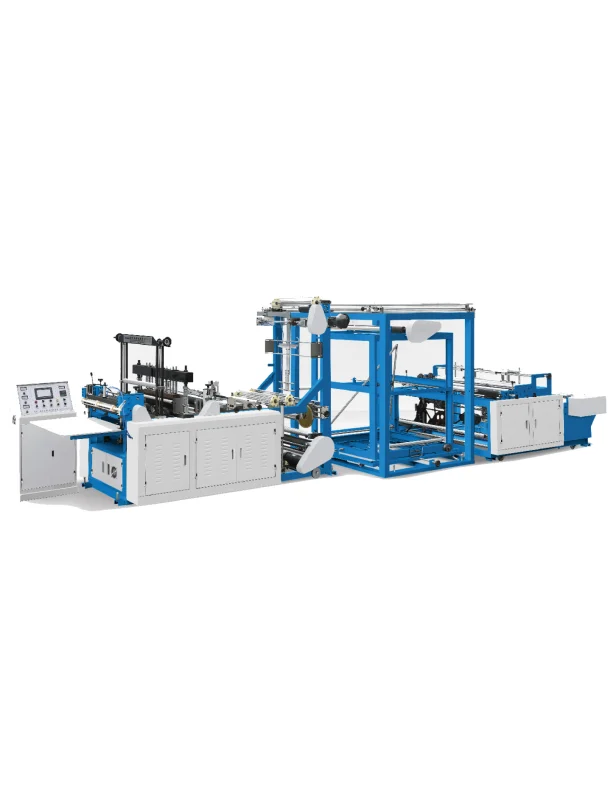 Non Woven Bags Manufacturing Machine
Non woven bags manufacturing machine, fully automatic, capable to manufacturing flat bag, wearing rope bag, vast bag & zipper bag in different size and thickness.

It use touch screen interface, easy to control and setting.

Auto photoelectric trace, automatic skew detection, and auto emergency break for safety.

Supersonic double emboss welding ensure firm and strong combine and heave load bearing.
1.Schematic Diagram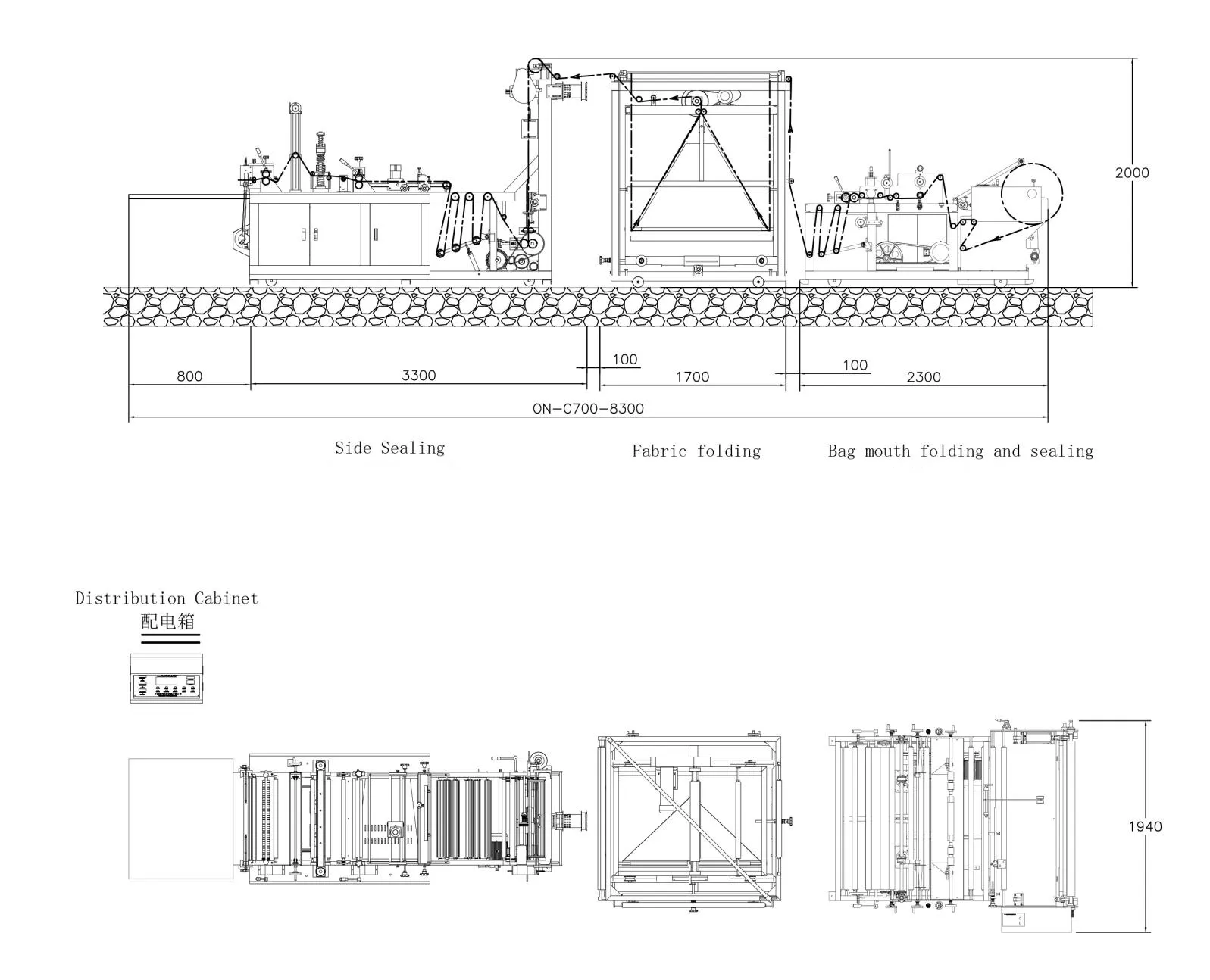 2.Fully Automatically Nonwoven Bag Making Machine Procedure
 Non woven fabric autofolding -> Bag month folding ->Thermal bonding -> Side folding -> Bottom gusset ->Thermal bonding -> Bag cut ->Collection
3.Bag Samples: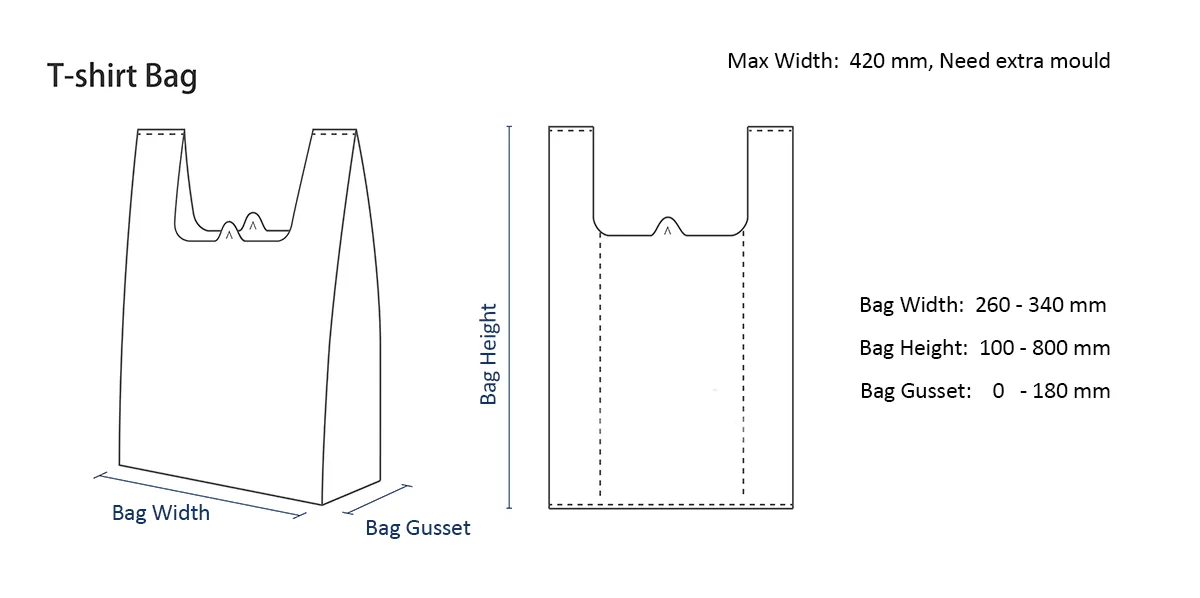 4.Bag Size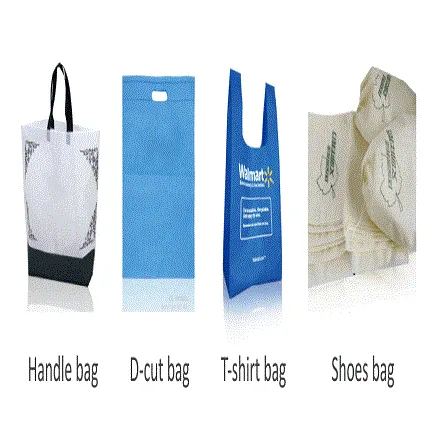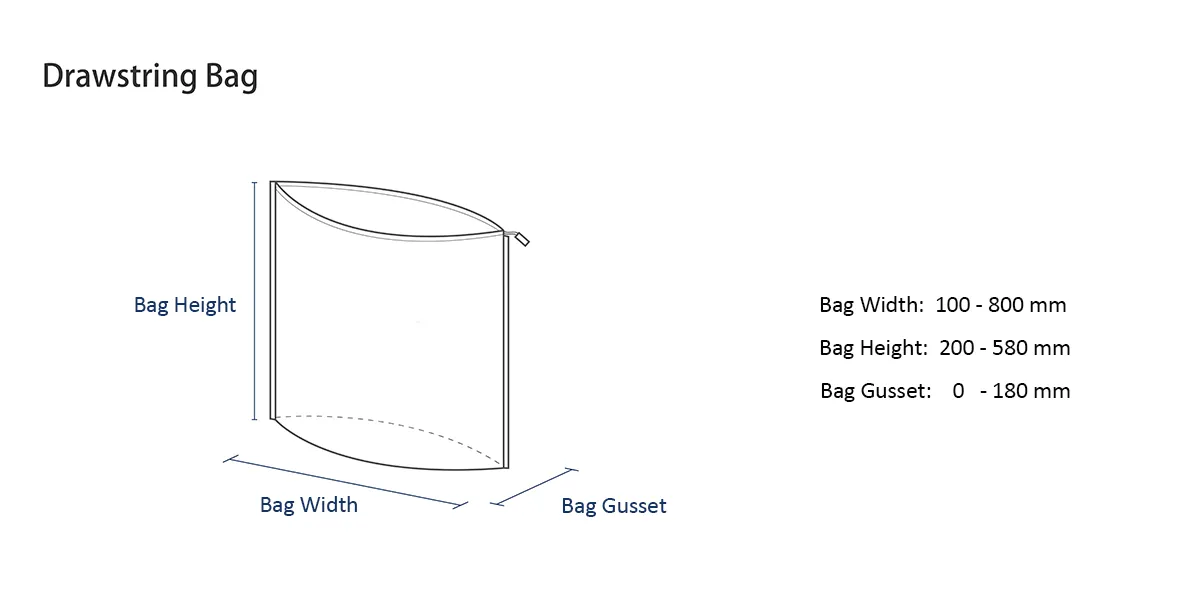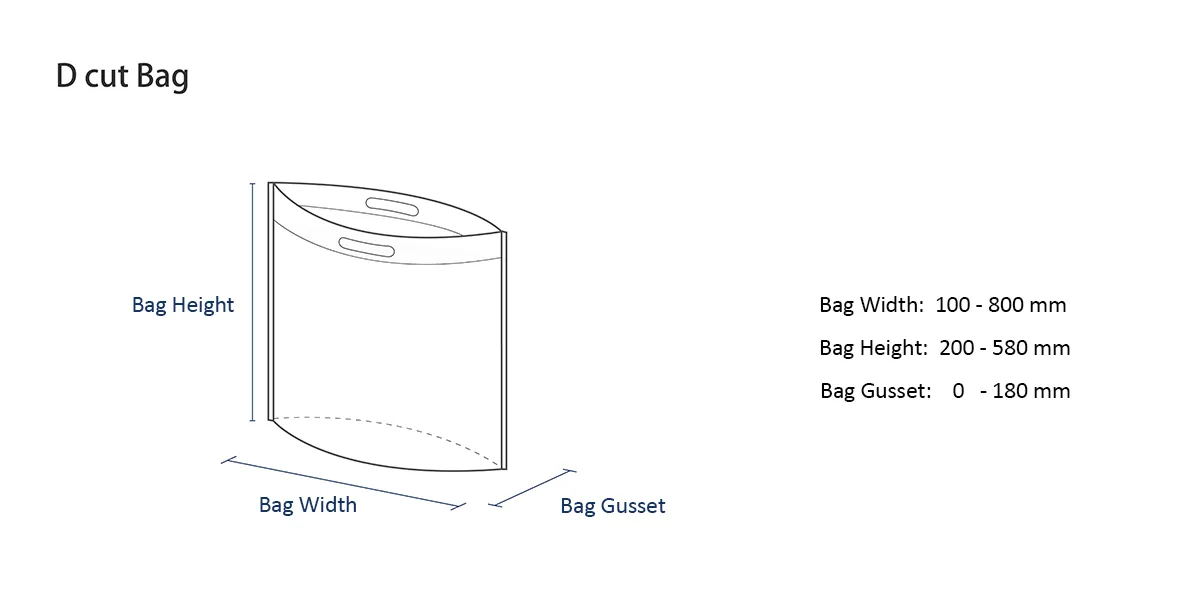 2. Technical Data
SN

Item

C700

C800

1

Roller width

1250mm

1250mm

2

Bag making speed

40-100pcs/min

40-

100pcs/min

3

Bag length

100-800mm

100-

800mm

4

Bag Height

200-580mm

200-

680mm

5

Max Gusset

180mm

180mm

6

Power supply

220V 50Hz

220V 50Hz

7

Total power

13KW

13KW

8

Rated power

13KW

13KW

9

Overall size

L 7600* W 2100* H 2000mm

L 76

00* W

210

0* H

2000mm

10

Weight of Machine

2300KGS (40HQ*1)

2300KGS (40HQ*1)
C700high speed
SN

Item

Specification

1

Roller width

1250mm

2

Bag making speed

100pcs/min

3

Bag length

100-

800mm

4

Bag Height

200-5

80mm

6

Power supply

220V 50Hz

7

Total power

13KW

8

Rated power

13KW

9

Overall size

L 76

00* W

192

0* H

1900mm

10

Weight of Machine

2300KGS (40HQ*1)
C800 Double Line
SN

Item

Specification

1

Roller width

1450mm

2

Bag making speed

40-100pcs/min for D cut bag




80-200pcs/min for Double Line T-shirt bag

3

Bag length (D cut bag)

100-800mm

4

Bag Height (D cut bag)

200-680mm

5

Max Gusset (D cut bag)

90mm

6

Bag length (T-shirt bag)

160-220mm

7

Bag Height (T-shirt bag)

200-700mm

8

Max Gusset (T-shirt bag)

60mm

9

Power supply

220V 50Hz

10

Total power

15KW

11

Rated power

15KW

12

Overall size

L 11500* W 2200* H 2000mm

13

Weight of Machine

2500KGS (40HQ*1)
3. Main Structure: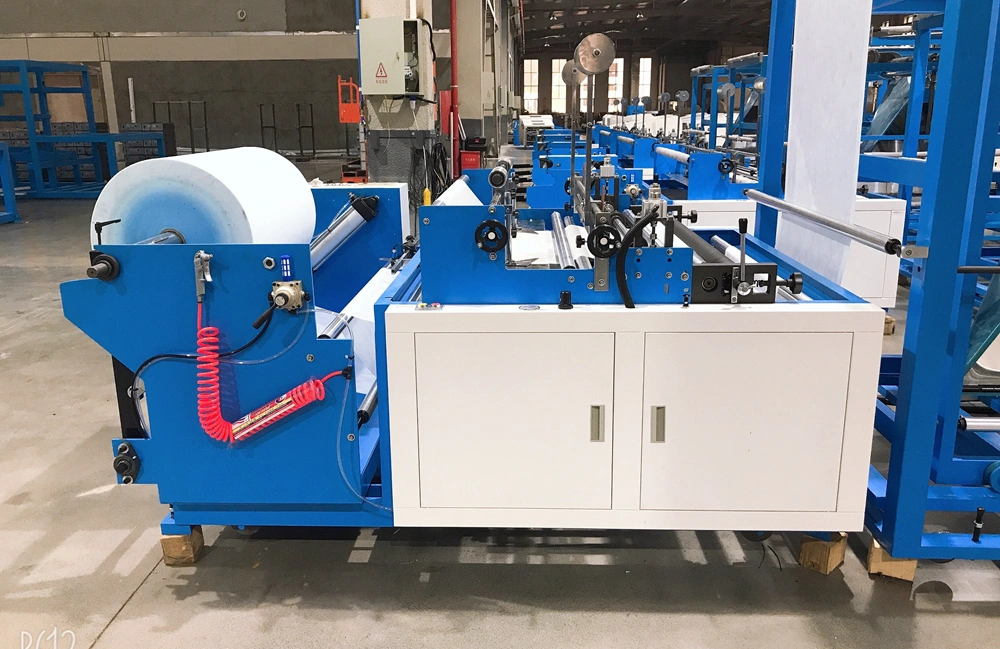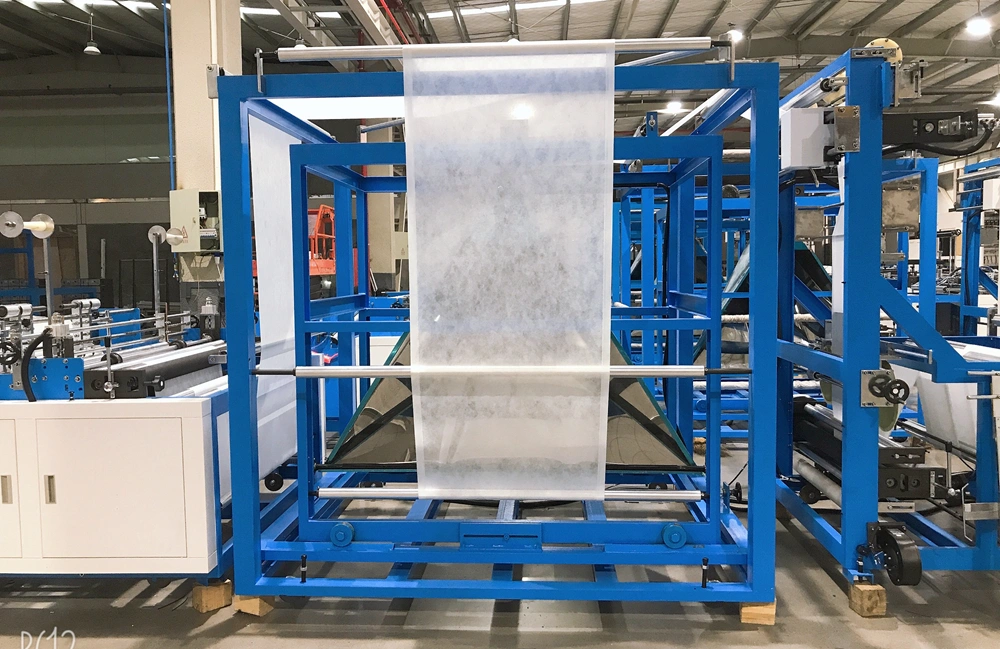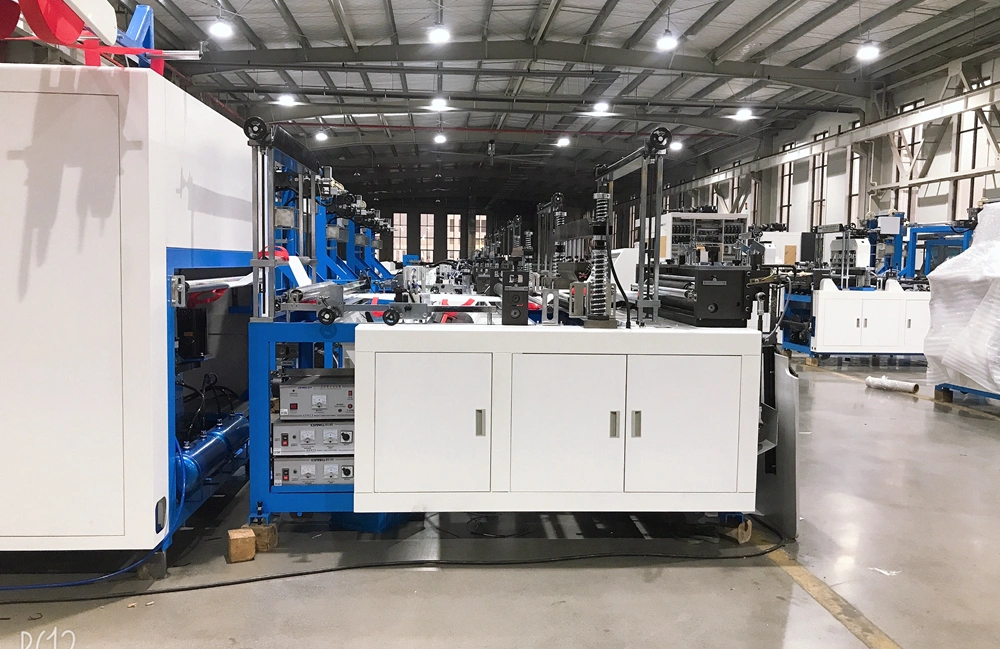 4. Details